Zero
Striking pieces made in a combination of MFC and MDF covered with foils, the selection of which is inspired by the look and texture of natural materials, are part of the dynamic and functional Zero executive office program.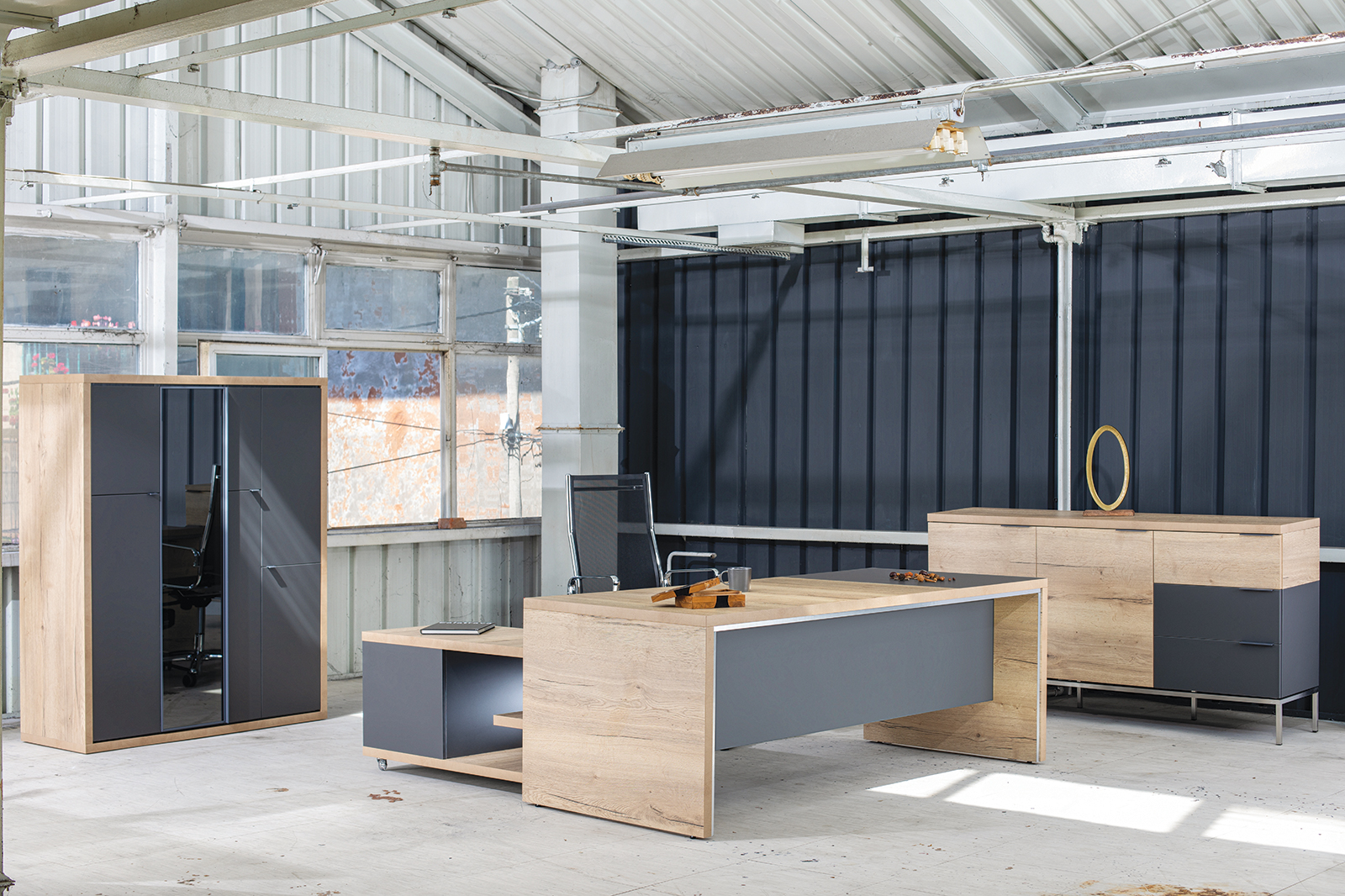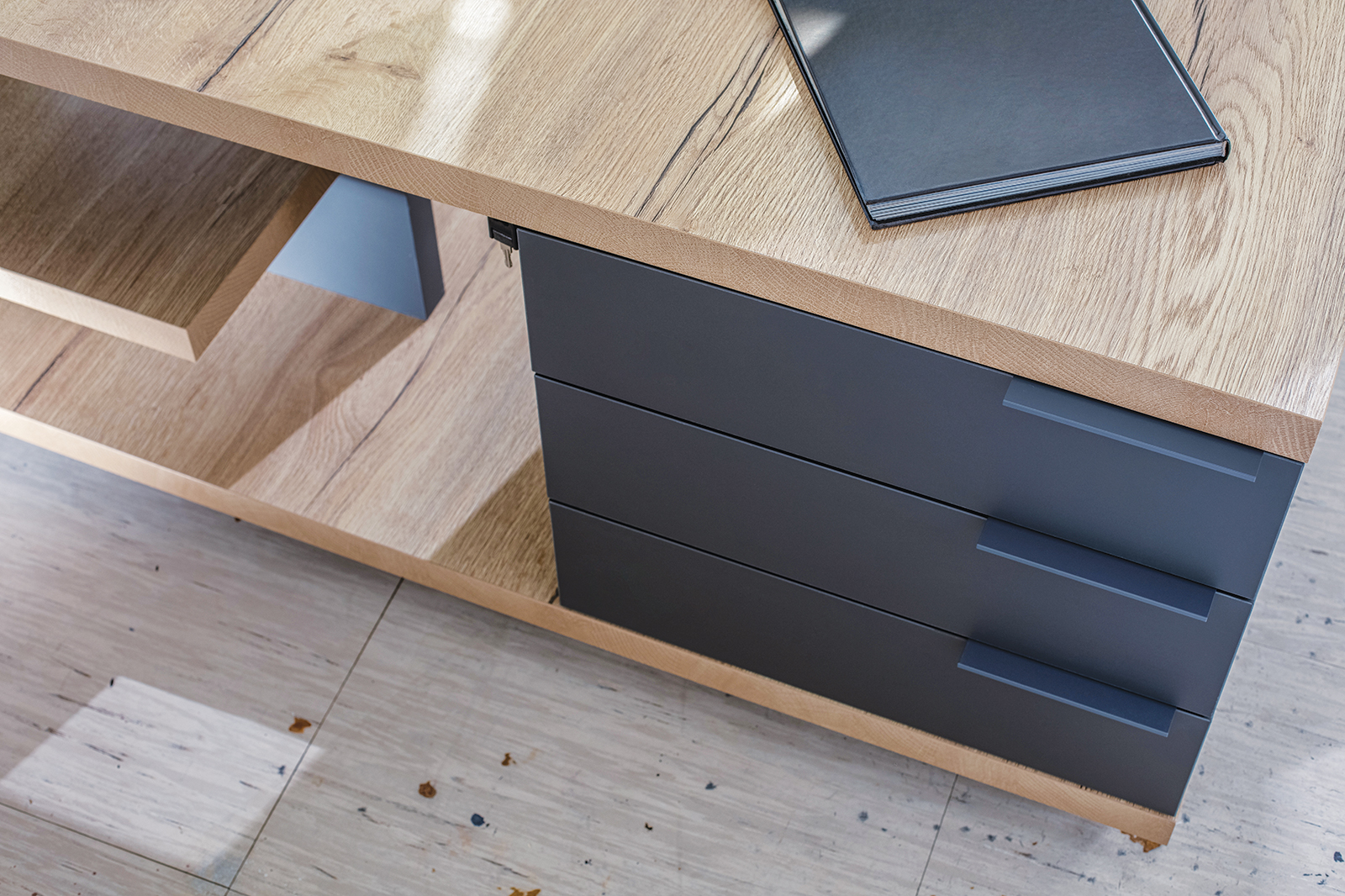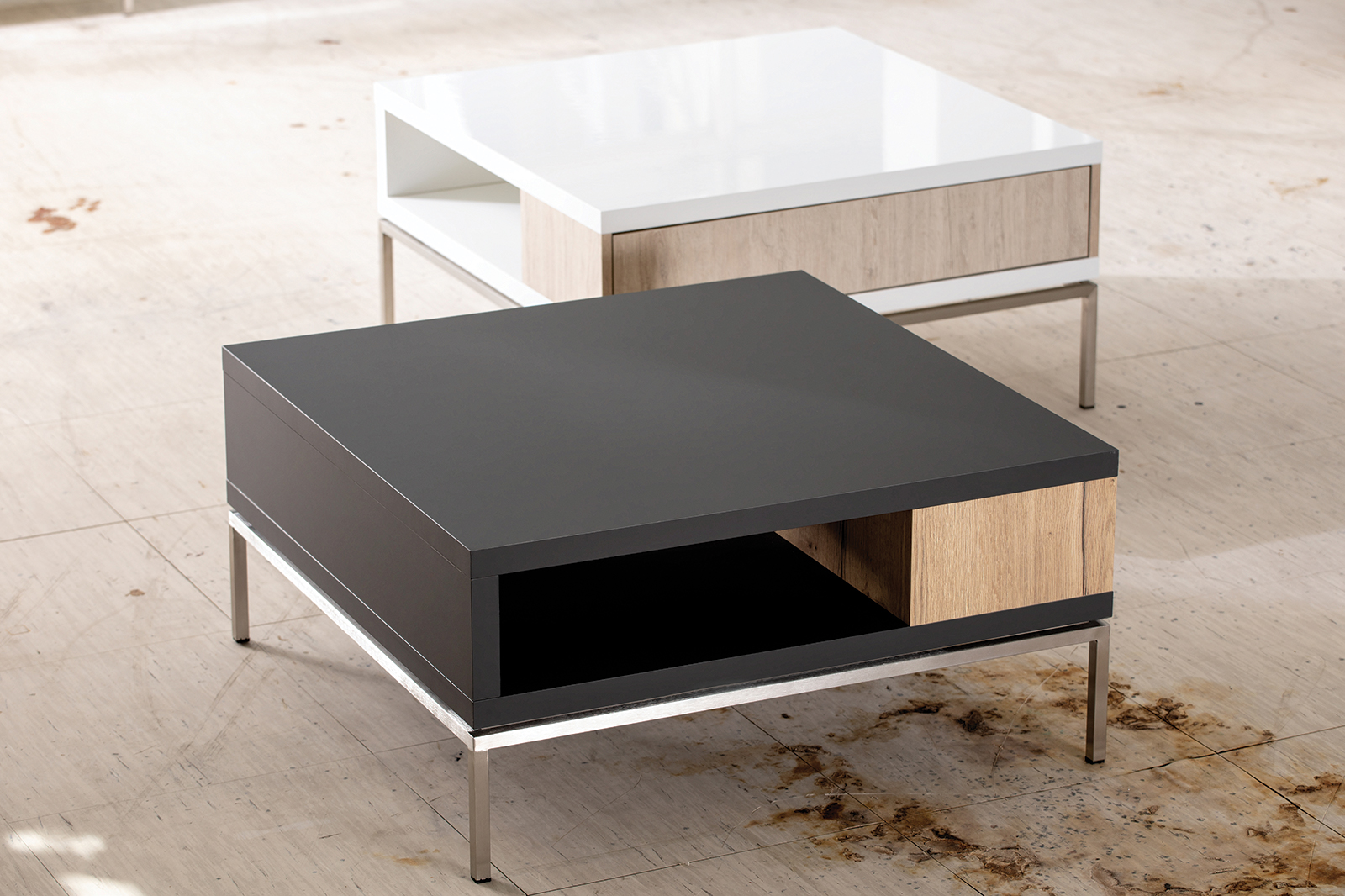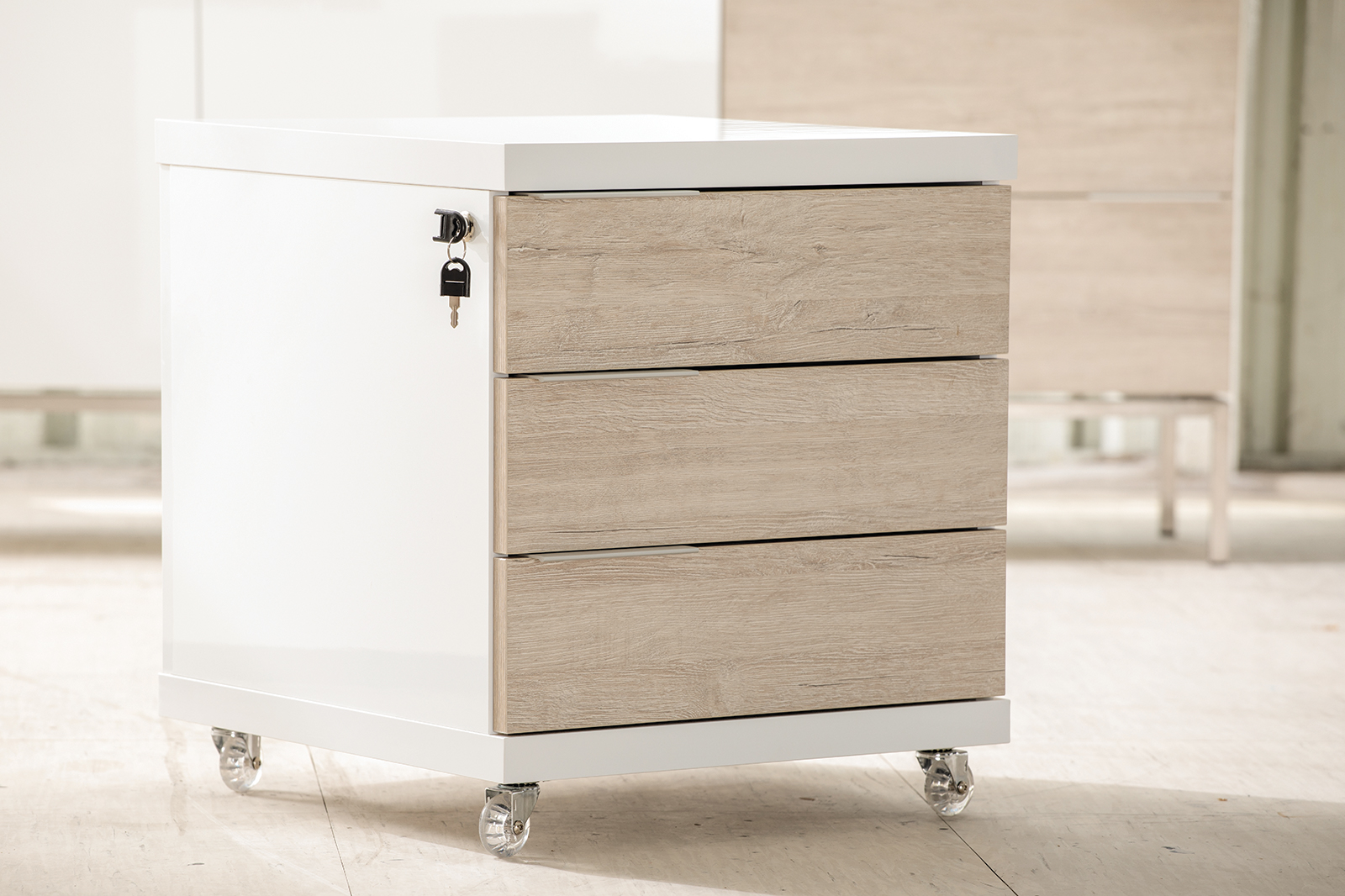 Specifikacija
The table tops underlined by a discreet edge trim in inox design, exude sophistication, while the accompanying elements – a movable desk tray, a mobile cabinet with drawers, a functional chest of drawers and a library, complete the visual identity of the program with their asymmetrical harmony.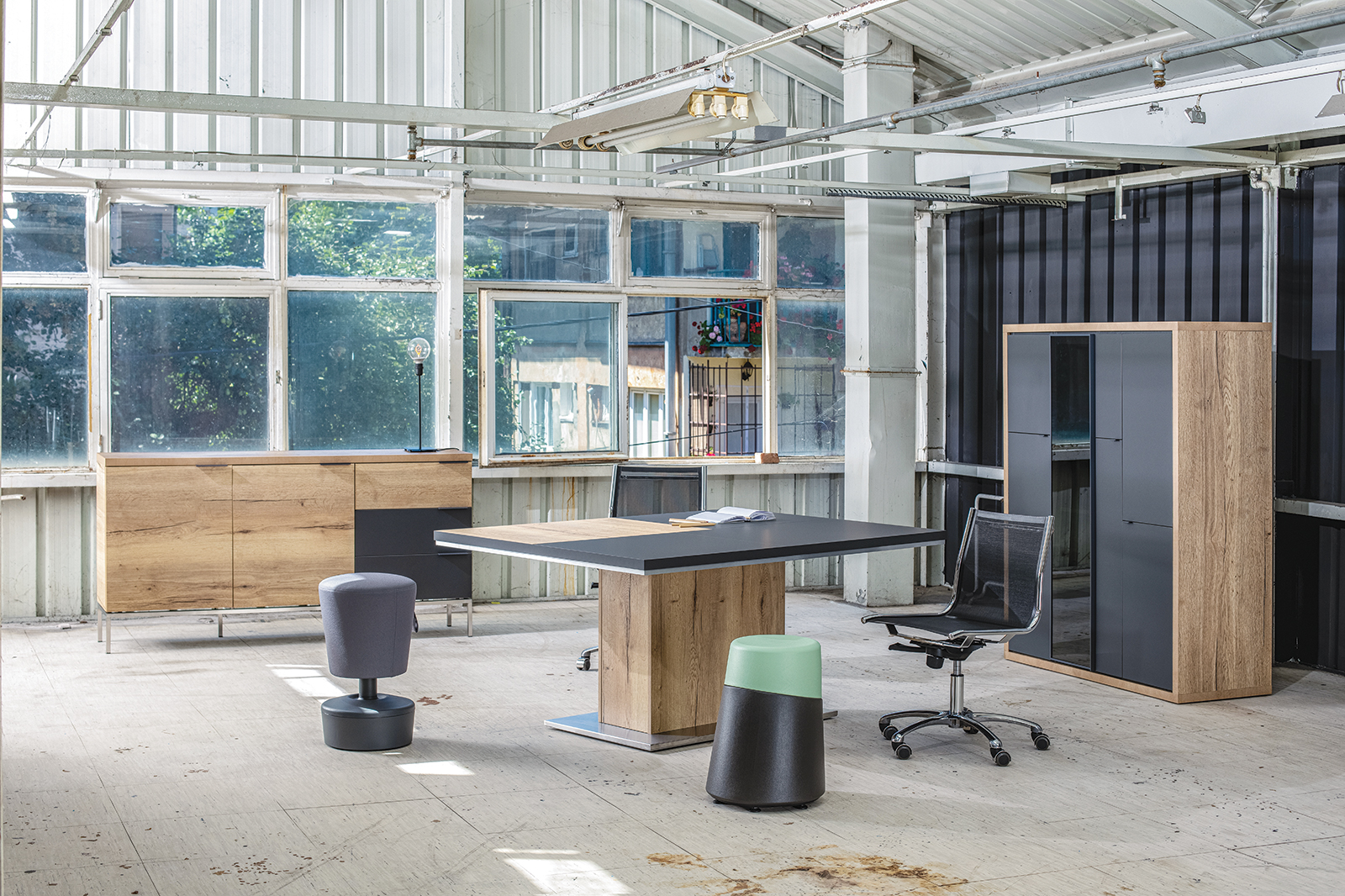 The conference table construction is made of steel profiles covered by a modernly designed box in wood decor. The base of the table is made of inox, with adjustable feet. All details are carefully made of high – quality materials and equipped with exclusive hardware.