ICE
The youthful design of the Ice operative program captivates with dynamic lines and fresh colors. Unusual forms of this program inspire and encourage the birth of new ideas, and as such represent an ideal addition to the modern work environment.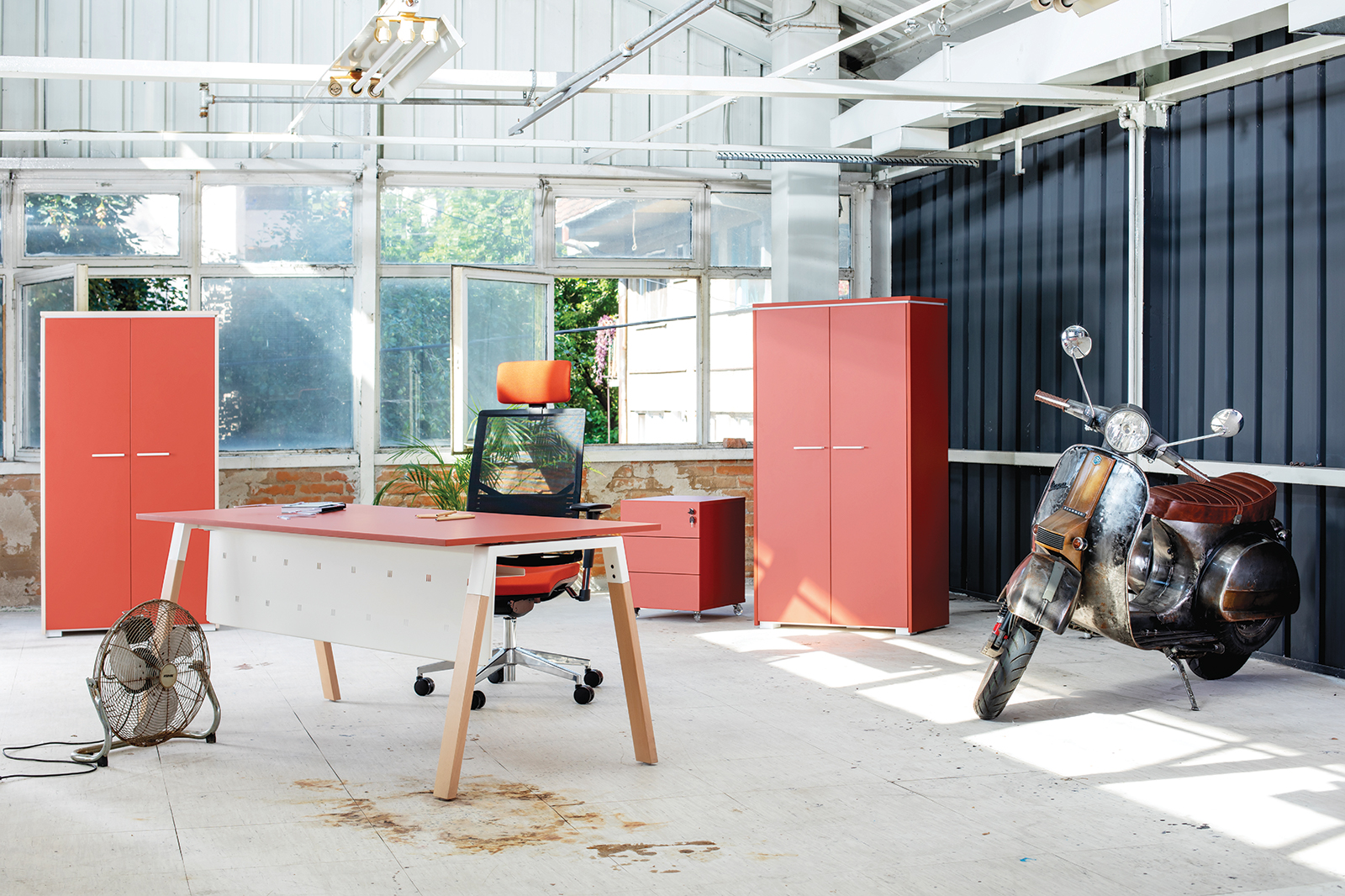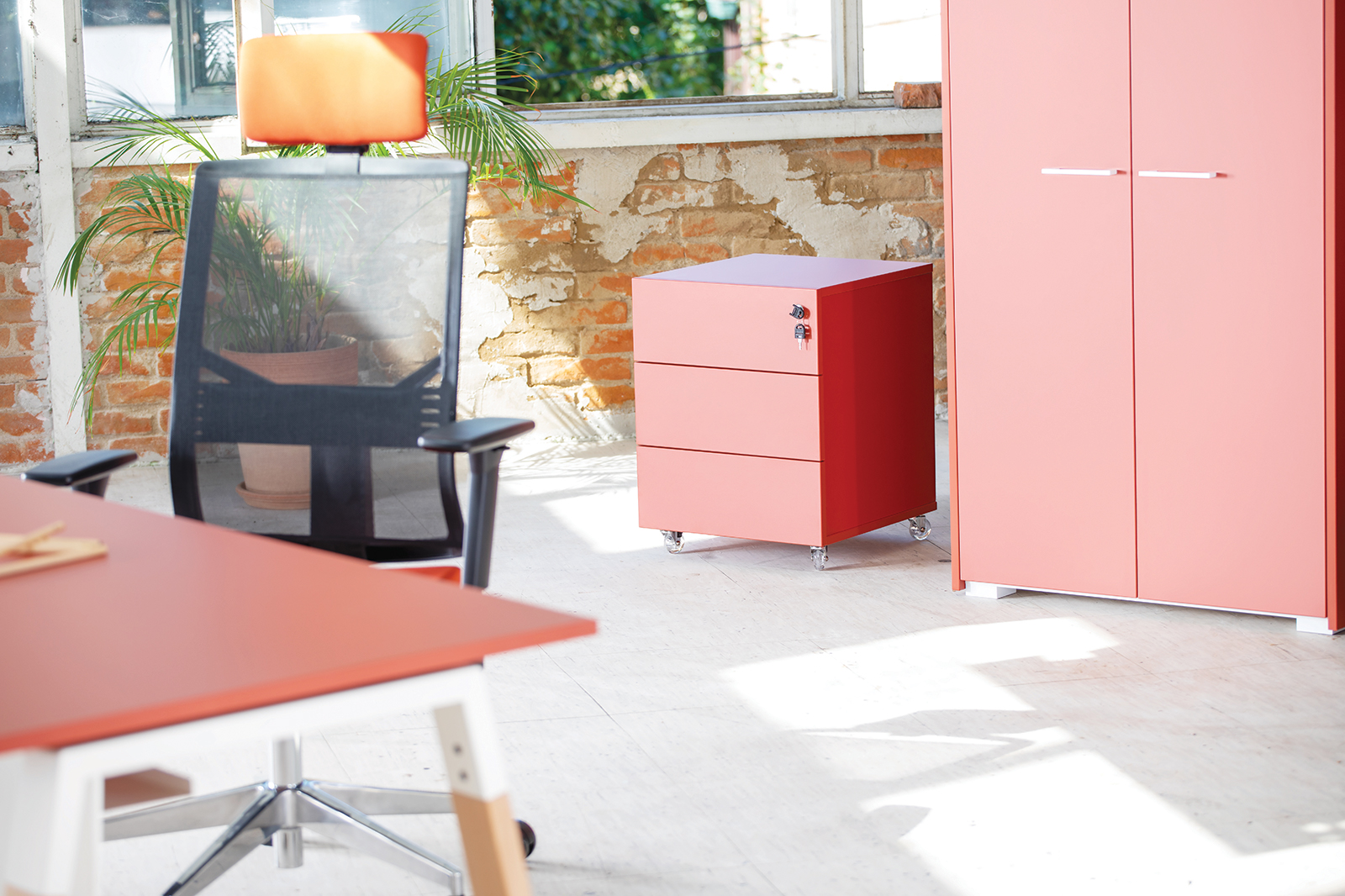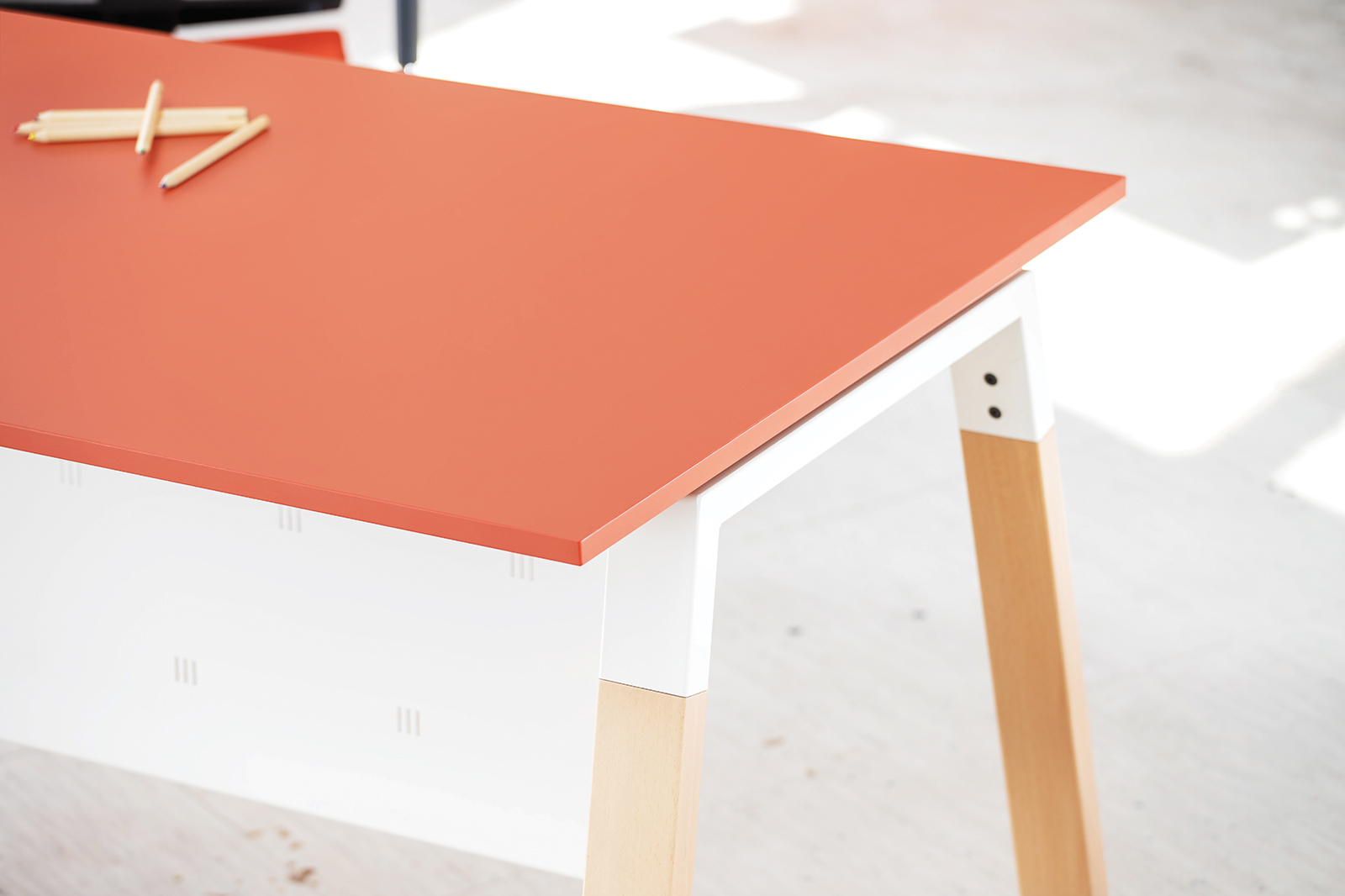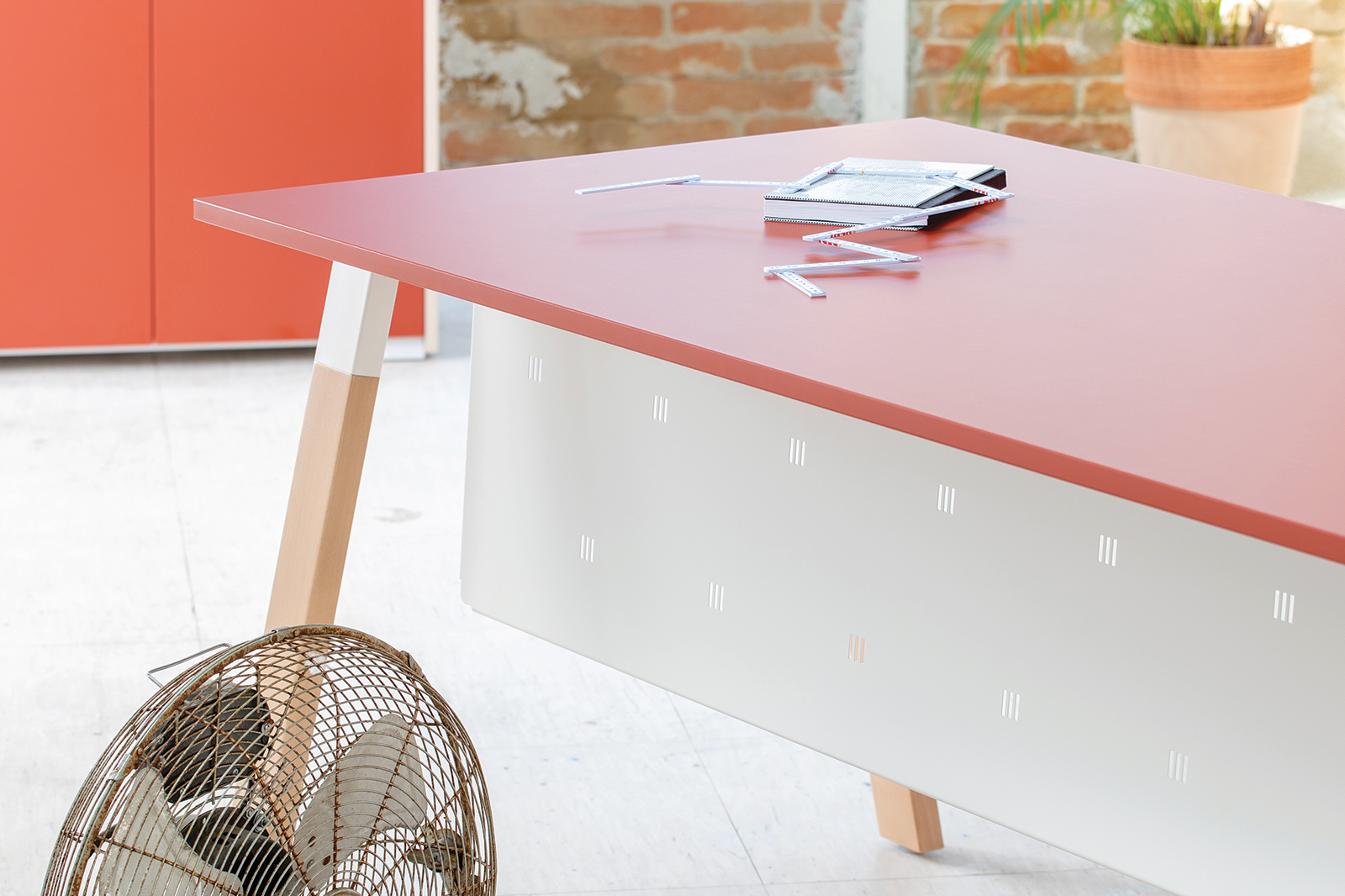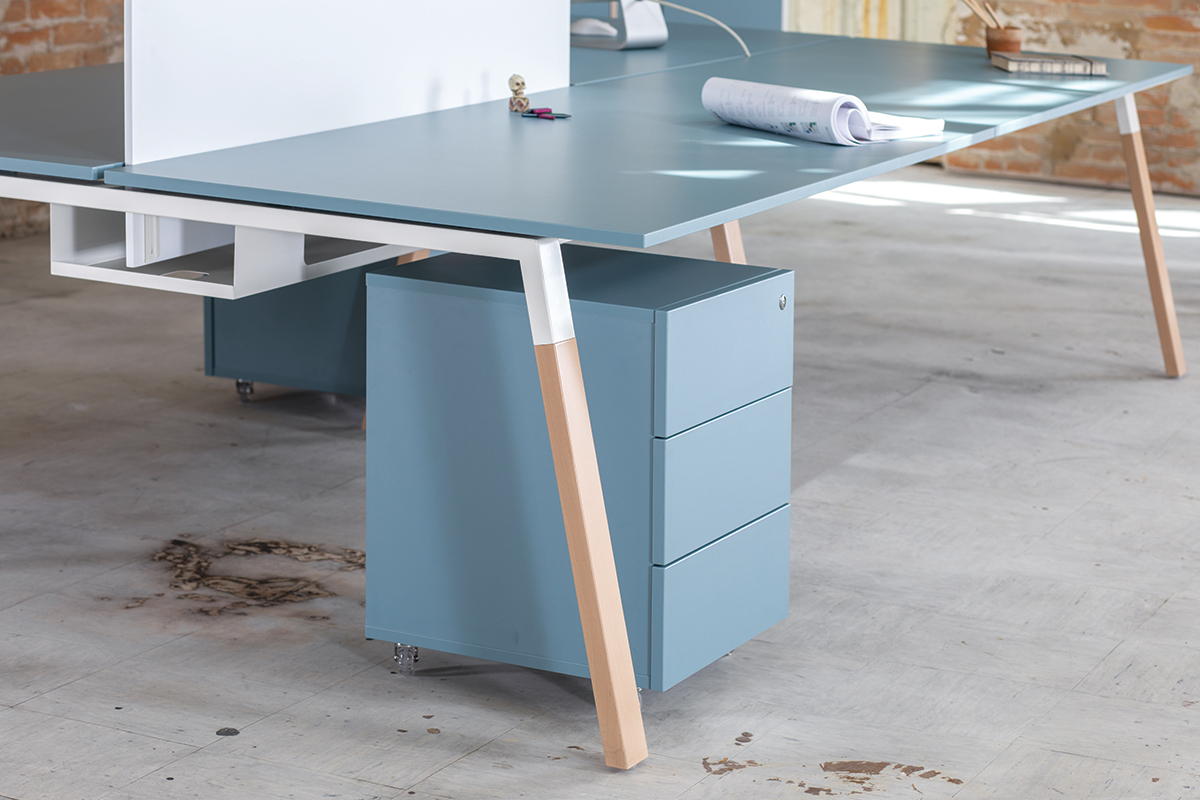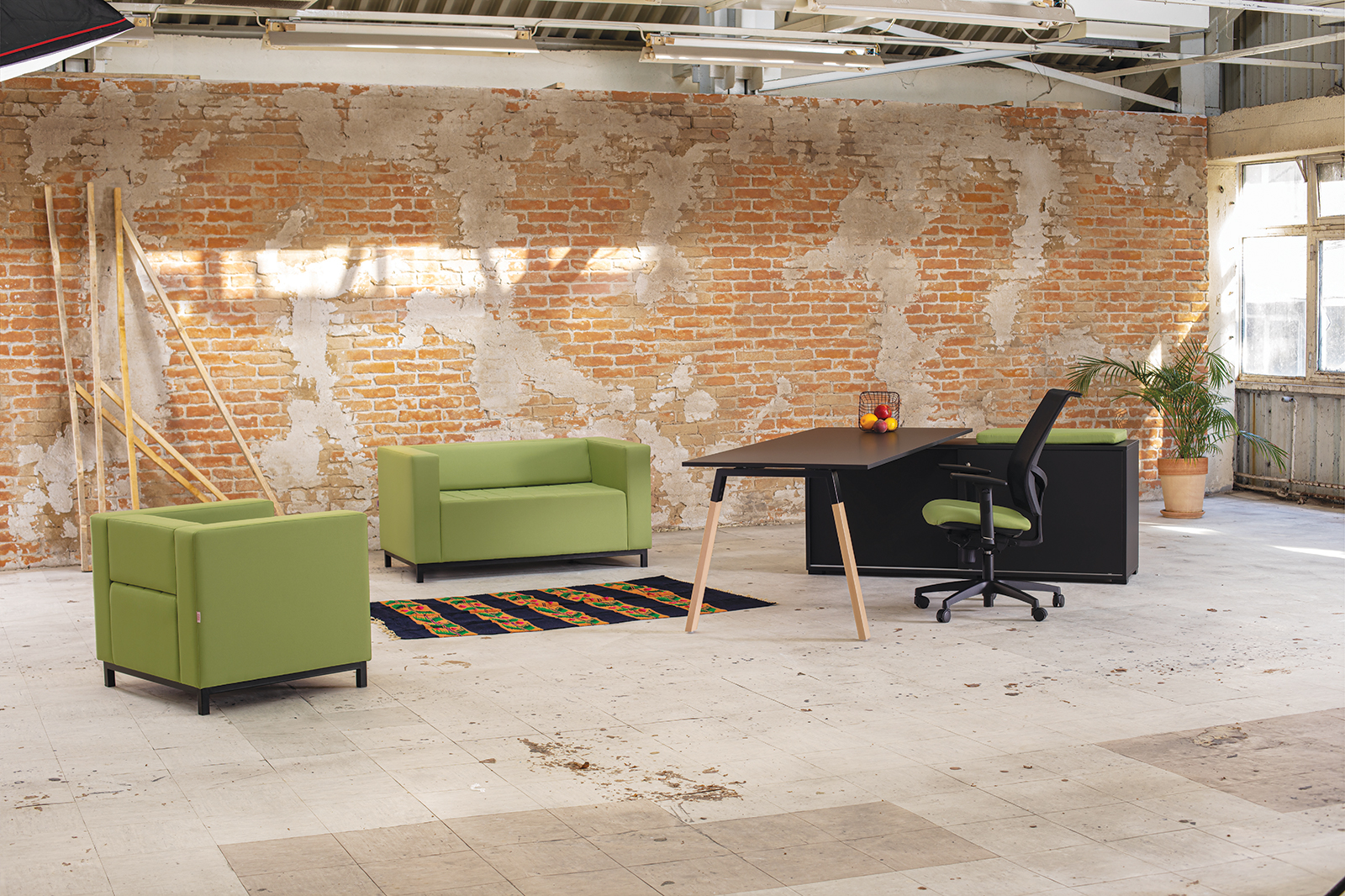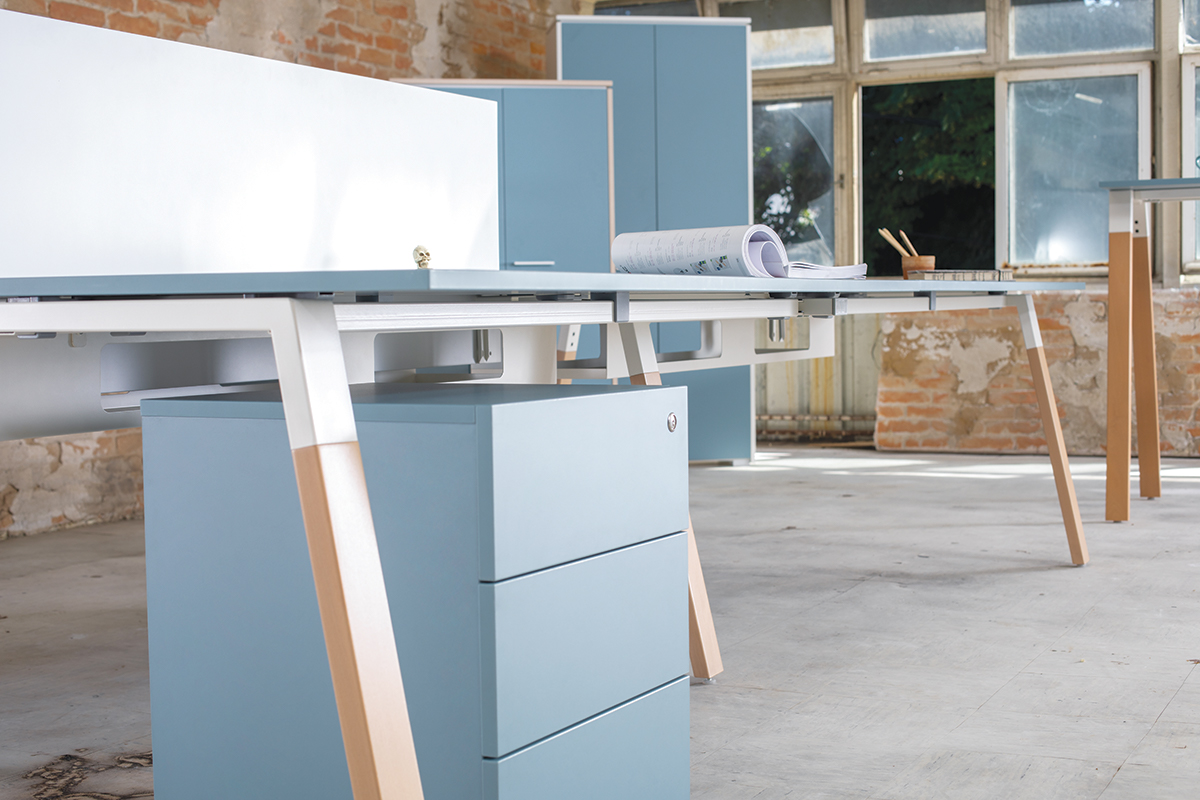 Specification
The Ice program is made of MFC coated with foil in a pattern and color of your choice, and gives the room serenity and an airy look.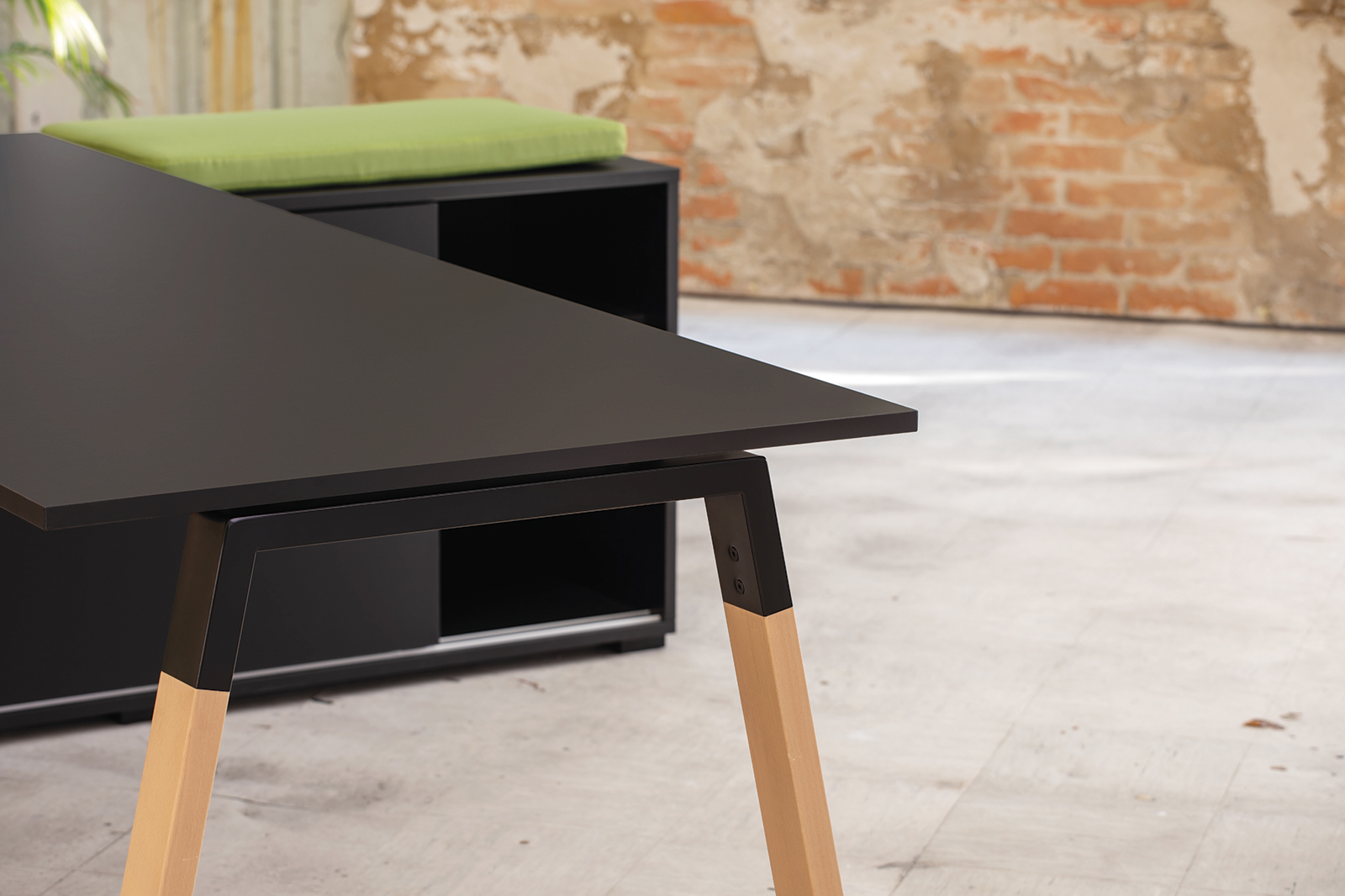 The complete construction of the table is made in an attractive combination of solid beechwood and metal plasticized in black or white. In addition, the tables can be equipped, if necessary, with mechanisms for easy access to ducts to accommodate all the necessary cable installations.