Maršal
The fine combination of MFC and MDF in the color of tobacco with extremely pleasant "soft touch" surfaces forms the basis for the prestigious Marshall executive office program.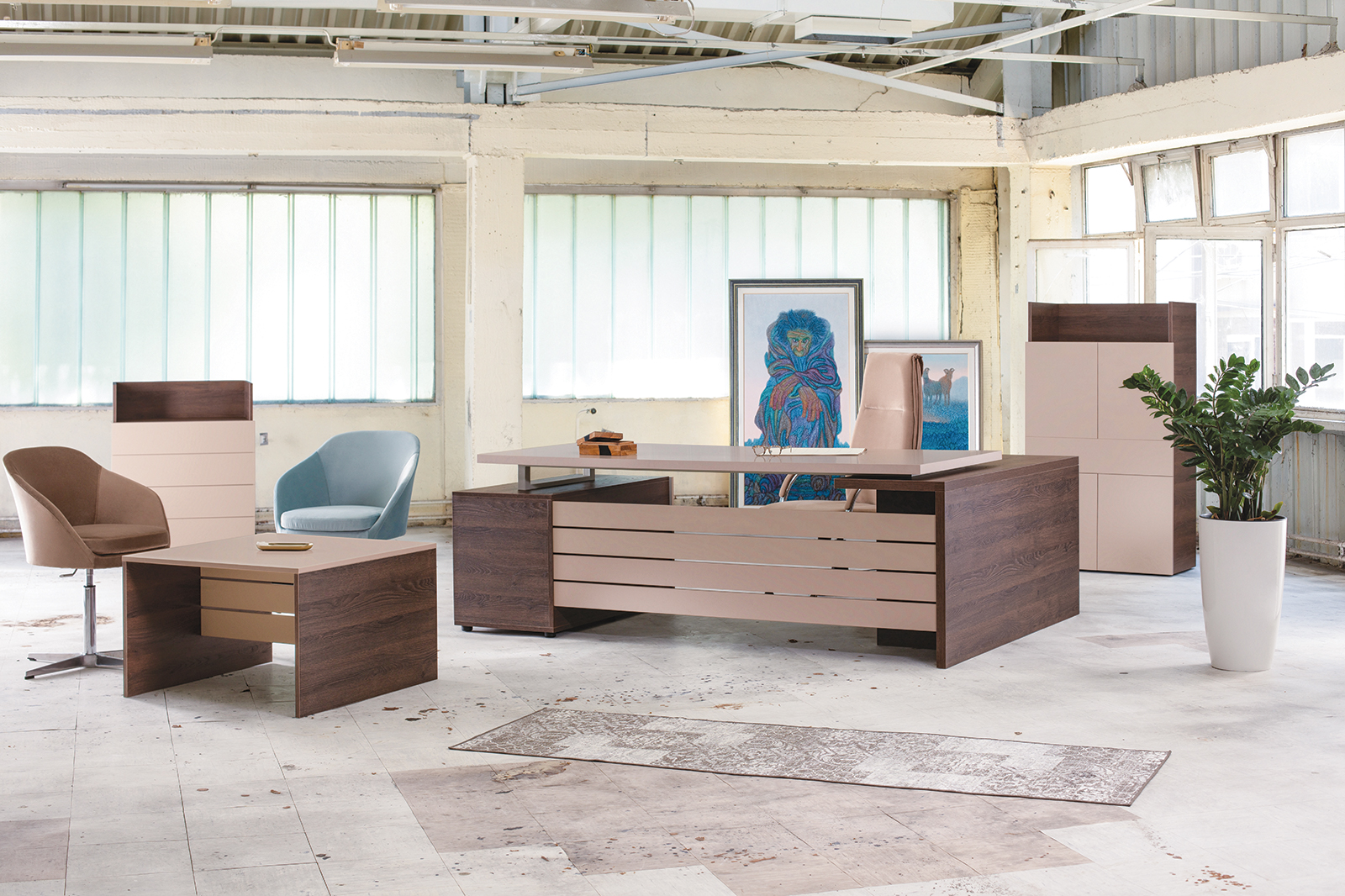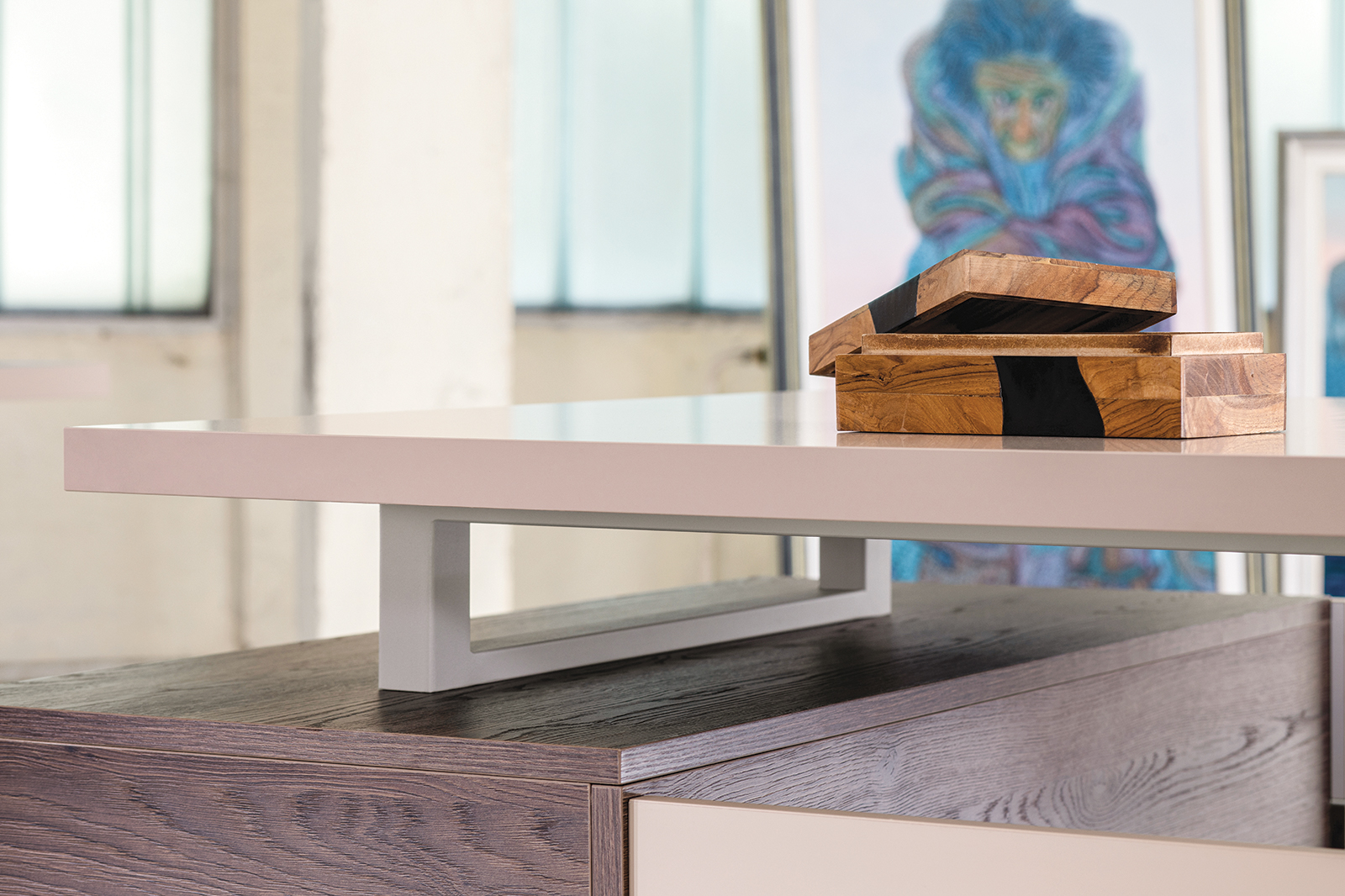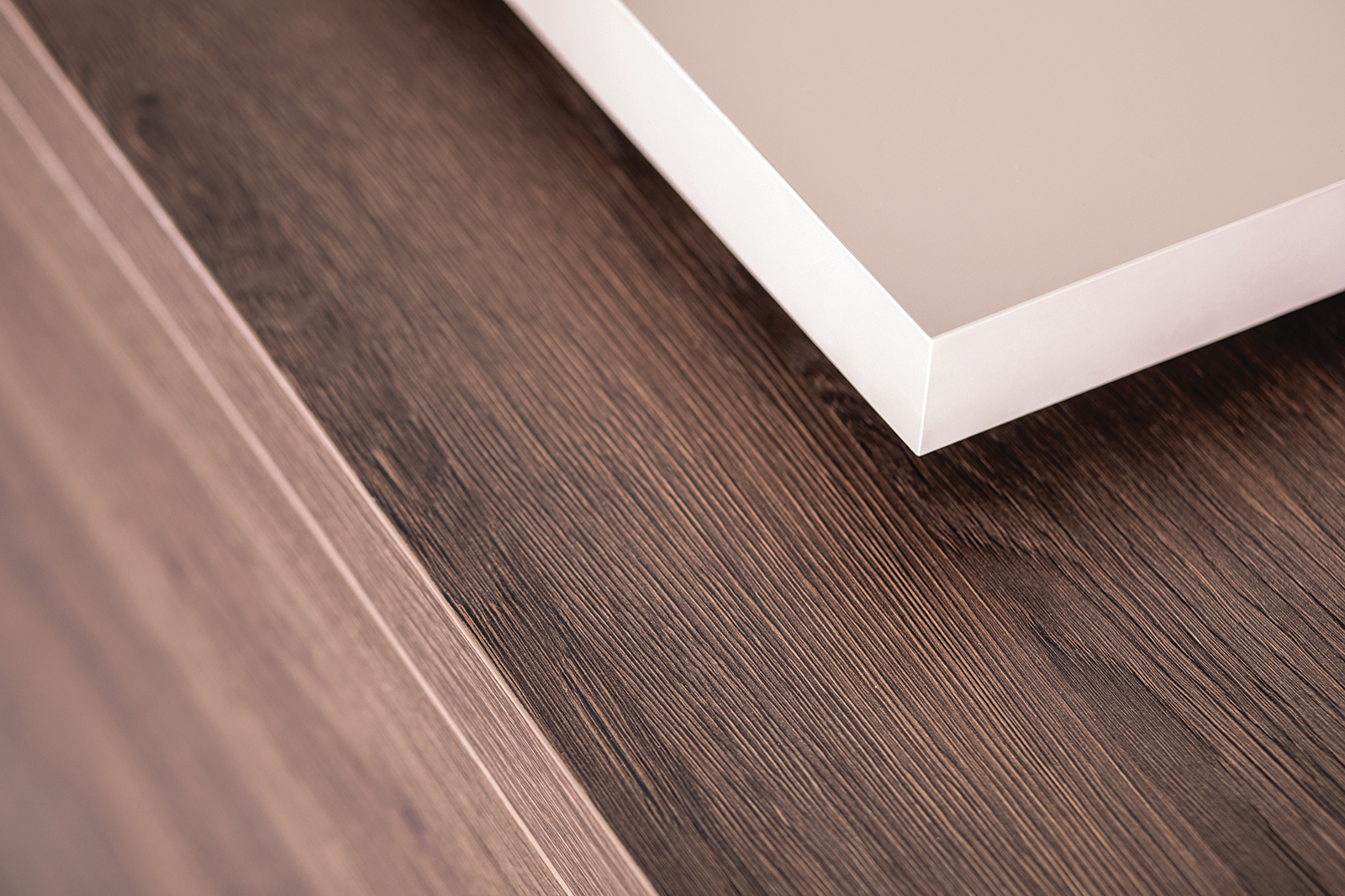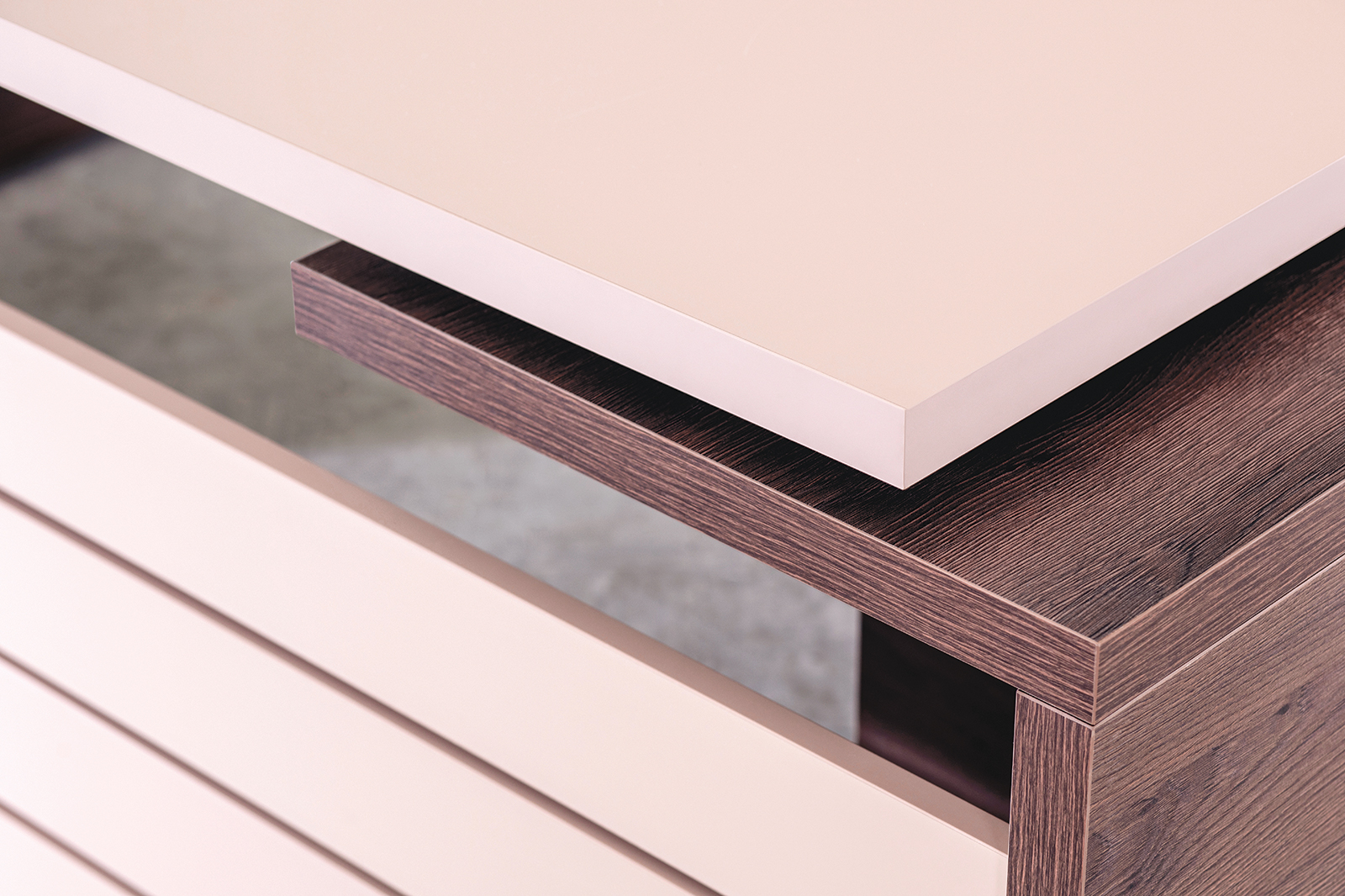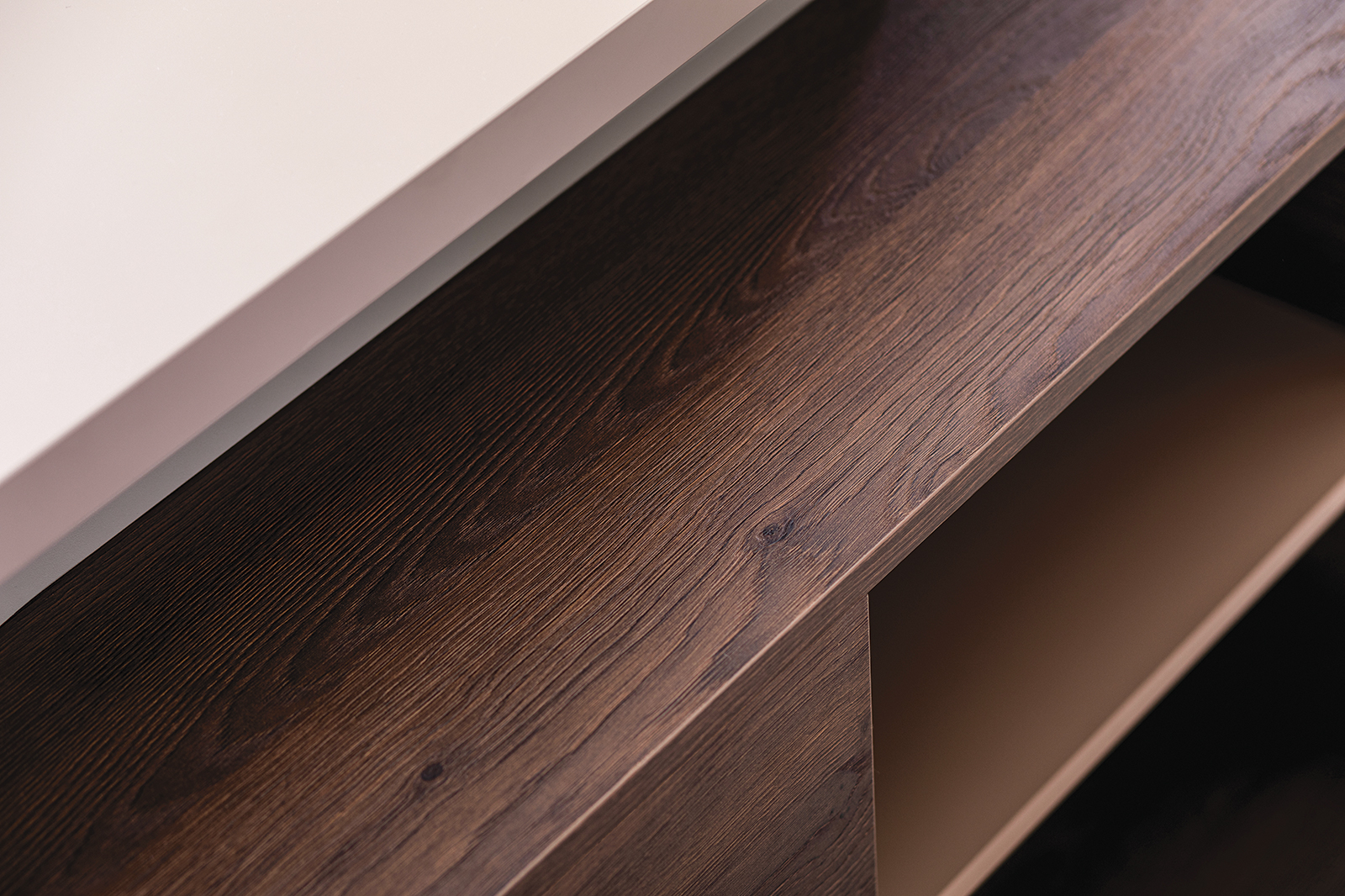 Specifikacija
Luxurious worktops are complemented by side accessories – "L" shaped one side of the table or a cabinet with sliding doors on the other side, which makes it easy for this piece of furniture to become central figure in the visual identity of your room.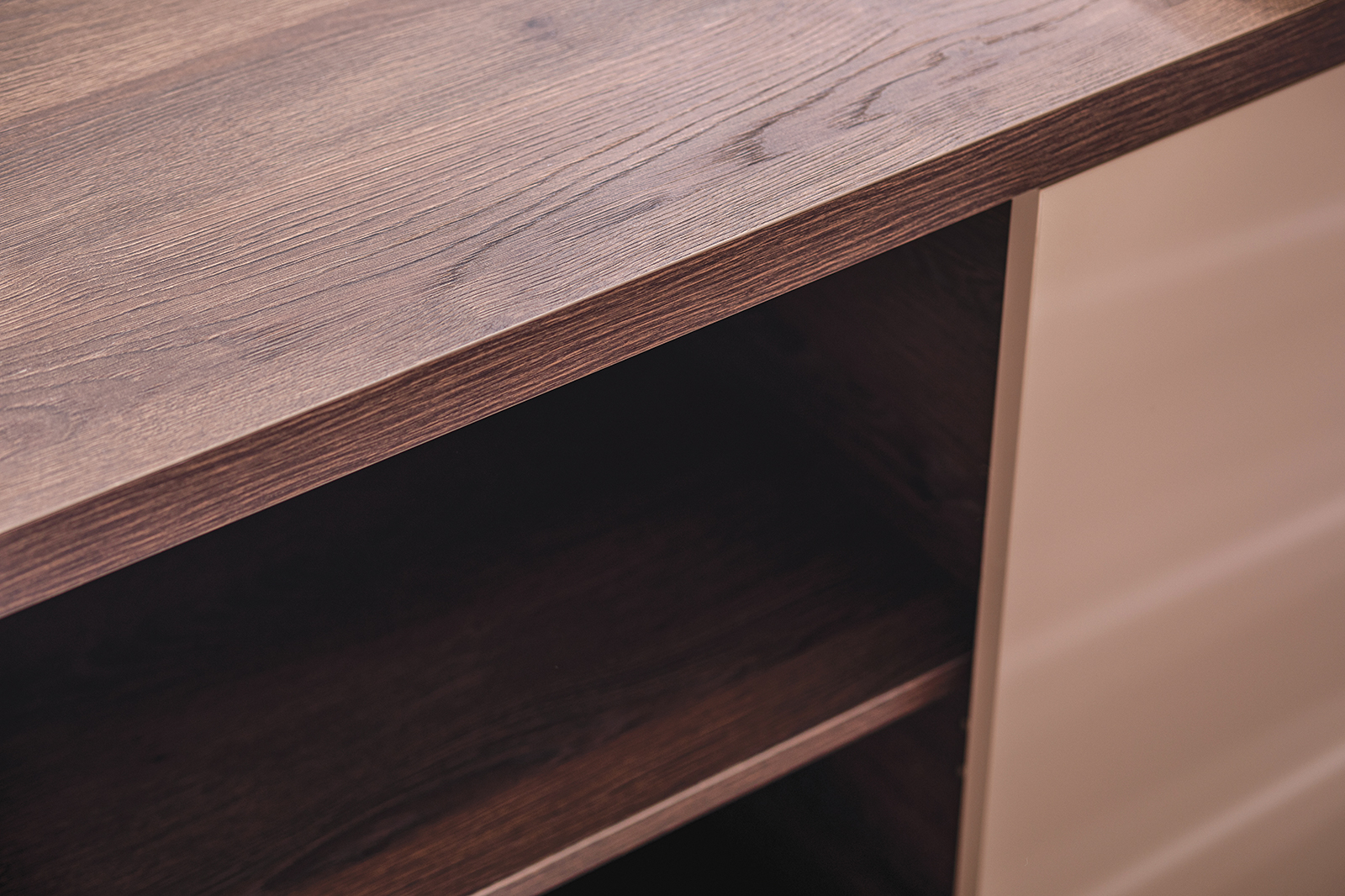 All chests of drawers and cabinets from this program are equipped with high quality hinges and sliders, with built-in soft close system, which makes their use as pleasant and safe as possible.